What are the types of slippers?
1. Anti-static slippers
Anti-static slippers/sandals use static dissipative material PU (polyurethane) to make the soles. The introduction of the HAD system based on kinematics and physiology, the shoe body is light and soft, comfortable and breathable, and it is not easy to fatigue after long-term wear. It is suitable for use in electrostatic sensitive areas, and the scope of use: dust-free production workshops. Semiconductor manufacturing, electronic picture tube manufacturing, etc.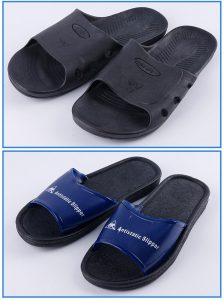 2. Flip-flops
Flip-Flops are also called "Flip-Flops". Merchants say that "flip-flops" will make the ankles, calves and thighs symmetrical, and have a wonderful effect on leg health; doctors say that wearing "flip-flops" is harmful to health and can cause joint pain and ankle sprains. Wait for a series of foot problems.
Flip-flops, shoes that are full of free spirit and casual feeling, are very popular among designers and are used in fashion shows. On the other hand, although the structure of flip-flops is simple, they have unlimited creative possibilities. And a pair of finished flip flops can also be freely created by pasting various decorations.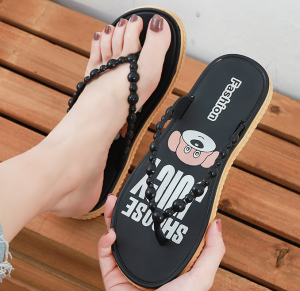 3. USB slippers
The so-called usb slippers are slippers with built-in usb heating pads. This kind of slippers mainly refers to the sheet material heated by the power supply of the computer's USB port. Some people call usb heating film as heating film, heating film or electric heating film. Slippers with built-in USB heating elements are generally suitable for wearing in colder winters.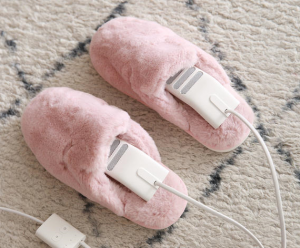 4. Indoor slippers
Indoor slippers, with the improvement of people's quality of life, are getting closer and closer to people's lives. Indoor slippers are generally divided into cotton slippers, open slippers, bathroom slippers, weight loss slippers, fitness slippers, floor slippers, disposable slippers (hotel drag )Wait.
5. High-heeled sandals
The sandals worn by ladies may sometimes be similar to slippers, that is, they only have a toe without a heel, but often have high heels instead of flat bottoms. At this time, they are not called slippers, but are referred to as high heels or sandals for short.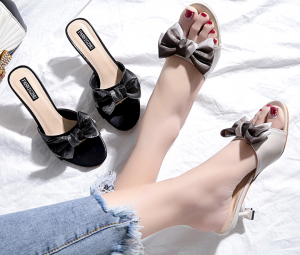 As a professional slippers manufacturer, we can customize any style of slipper as your requirement. Please kidly contact us for getting more customized information.